2016 Spring Born Yearling Bulls For Sale
Our 2016 spring bulls are doing great and we have seven (7) bulls to select from. Check back as we hope to get infrormation and pictures posted in August. This group offers some of the best calving ease and high growth bulls we have ever raised, posting a average .02 birth weight with a average of $26 CHB. AHA link to pedigree and EPD,s and performance data listsed below on bulls. Average actual birthweight on the seven bulls is 79 lbs. and adjusted weaning weight on seven head is 670 lbs with no creep and no wheat pasture, native grass only. All bulls are virgin, have completed breeding soundness evaluation and trichomoniasis at Boise City Animal Hospital. These bulls will be ready for fall breeding season and will be comming 2 year old virgin bulls. Discounts available on group purchases. First 400 miles of freight no cost to buyer, and no cost registration transfers to new buyer. Bulls are affordably priced for the commercial operator.
2016 Spring Bulls ready to go to work for Fall breeding season.
| | | | | |
| --- | --- | --- | --- | --- |
| DOB | Act. BW (lbs.) | Adj. WW (lbs.) | Adj. YW (lbs.) | Adj. Scrotal (cm.) |
| 2/22/16 | 76 | 602 | 965 | 35 |
ML 434 SENSATION 668 (43666597)
| | | | | |
| --- | --- | --- | --- | --- |
| DOB | Act. BW (lbs.) | Adj. WW (lbs.) | Adj. YW (lbs.) | Adj. Scrotal (cm.) |
| 3/4/16 | 76 | 620 | 968 | 34.3 |
ML 429 SENSATION 671 (43667202)
| | | | | |
| --- | --- | --- | --- | --- |
| DOB | Act. BW (lbs.) | Adj. WW (lbs.) | Adj. YW (lbs.) | Adj. Scrotal (cm.) |
| 3/8/16 | 84 | 816 | 1105 | 31.7 |
ML 429 SENSATION 672 (43667332)
| | | | | |
| --- | --- | --- | --- | --- |
| DOB | Act. BW (lbs.) | Adj. WW (lbs.) | Adj. YW (lbs.) | Adj. Scrotal (cm.) |
| 3/9/16 | 90 | 659 | 978 | 32 |
ML 429 SENSATION 675 (43668171)
| | | | | |
| --- | --- | --- | --- | --- |
| DOB | Act. BW (lbs.) | Adj. WW (lbs.) | Adj. YW (lbs.) | Adj. Scrotal (cm.) |
| 3/12/16 | 79 | 699 | 990 | 35.6 |
ML 429 SENSATION 680 (43669081)
| | | | | |
| --- | --- | --- | --- | --- |
| DOB | Act. BW (lbs.) | Adj. WW (lbs.) | Adj. YW (lbs.) | Adj. Scrotal (cm.) |
| 3/16/16 | 84 | 649 | 1004 | 32.9 |
ML 434 SENSATION 681 (43671798)
| | | | | |
| --- | --- | --- | --- | --- |
| DOB | Act. BW (lbs.) | Adj. WW (lbs.) | Adj. YW (lbs.) | Adj. Scrotal (cm.) |
| 3/29/16 | 62 | 648 | 1062 | 34.9 |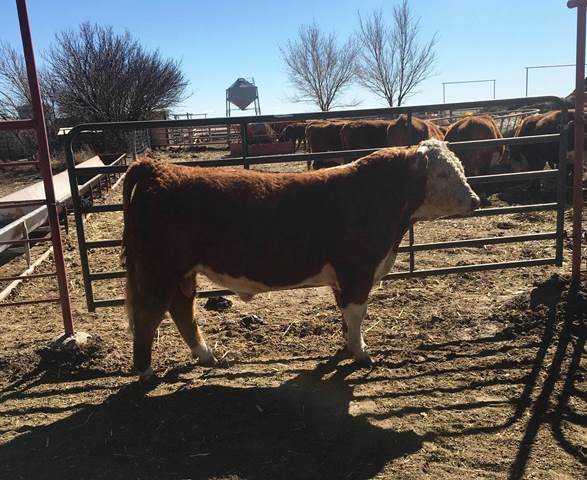 | | | | | |
| --- | --- | --- | --- | --- |
| DOB | Act. BW (lbs.) | Adj. WW (lbs.) | Adj. YW (lbs.) | Scrotal(cm.) |
| 8/9/15 | 81 | 517 | 982 | 32 |