2016 Spring Born Yearling Bulls being offered in April
Our 2016 spring bulls are doing great and we will have nine (9) bulls to select from. Check back as we hope to get infrormation and pictures posted in March. This group will offer some of the best calving ease and high growth bulls we have ever raised. AHA link to pedigree and EPD,s and performance data listsed below on bulls. Average actual birthweight on the nine bulls is 80 lbs. and adjusted weaning weight on nine head is 681 lbs with no creep and no wheat pasture, native grass only. All bulls are virgin, have completed breeding soundness evaluation and trichomoniasis at Boise Citry Animal Hospital.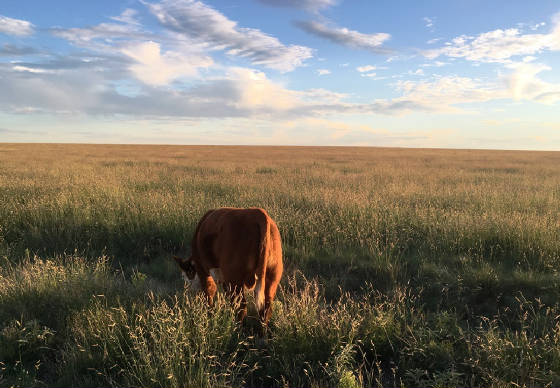 Blue Grama is belly deep on this guy 2016 was a good year for us.
| | | | | |
| --- | --- | --- | --- | --- |
| DOB | Act. BW (lbs.) | Adj. WW (lbs.) | Adj. YW (lbs.) | Adj. Scrotal (cm.) |
| 2/22/16 | 76 | 602 | 965 | 35 |
ML 434 SENSATION 668 (43666597)
| | | | | |
| --- | --- | --- | --- | --- |
| DOB | Act. BW (lbs.) | Adj. WW (lbs.) | Adj. YW (lbs.) | Adj. Scrotal (cm.) |
| 3/4/16 | 76 | 620 | 968 | 34.3 |
ML 429 SENSATION 671 (43667202)
| | | | | |
| --- | --- | --- | --- | --- |
| DOB | Act. BW (lbs.) | Adj. WW (lbs.) | Adj. YW (lbs.) | Adj. Scrotal (cm.) |
| 3/8/16 | 84 | 816 | 1105 | 31.7 |
ML 429 SENSATION 672 (43667332)
| | | | | |
| --- | --- | --- | --- | --- |
| DOB | Act. BW (lbs.) | Adj. WW (lbs.) | Adj. YW (lbs.) | Adj. Scrotal (cm.) |
| 3/9/16 | 90 | 659 | 978 | 32 |
ML 429 SENSATION 675 (43668171)
| | | | | |
| --- | --- | --- | --- | --- |
| DOB | Act. BW (lbs.) | Adj. WW (lbs.) | Adj. YW (lbs.) | Adj. Scrotal (cm.) |
| 3/12/16 | 79 | 699 | 990 | 35.6 |
ML 429 SENSATION 680 (43669081)
| | | | | |
| --- | --- | --- | --- | --- |
| DOB | Act. BW (lbs.) | Adj. WW (lbs.) | Adj. YW (lbs.) | Adj. Scrotal (cm.) |
| 3/16/16 | 84 | 649 | 1004 | 32.9 |
ML 434 SENSATION 681 (43671798)
| | | | | |
| --- | --- | --- | --- | --- |
| DOB | Act. BW (lbs.) | Adj. WW (lbs.) | Adj. YW (lbs.) | Adj. Scrotal (cm.) |
| 3/29/16 | 62 | 648 | 1062 | 34.9 |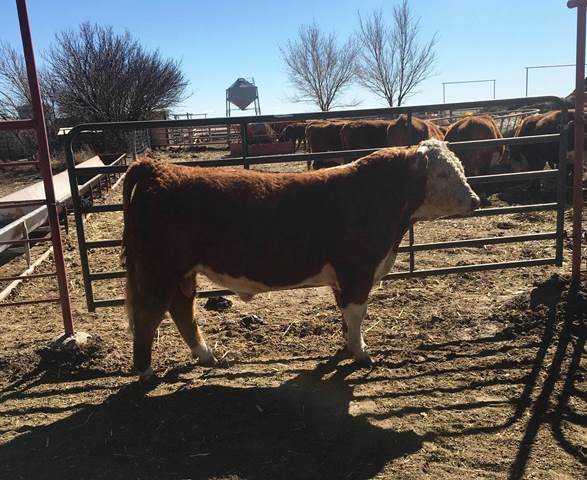 | | | | | |
| --- | --- | --- | --- | --- |
| DOB | Act. BW (lbs.) | Adj. WW (lbs.) | Adj. YW (lbs.) | Scrotal(cm.) |
| 8/9/15 | 81 | 517 | 982 | 32 |